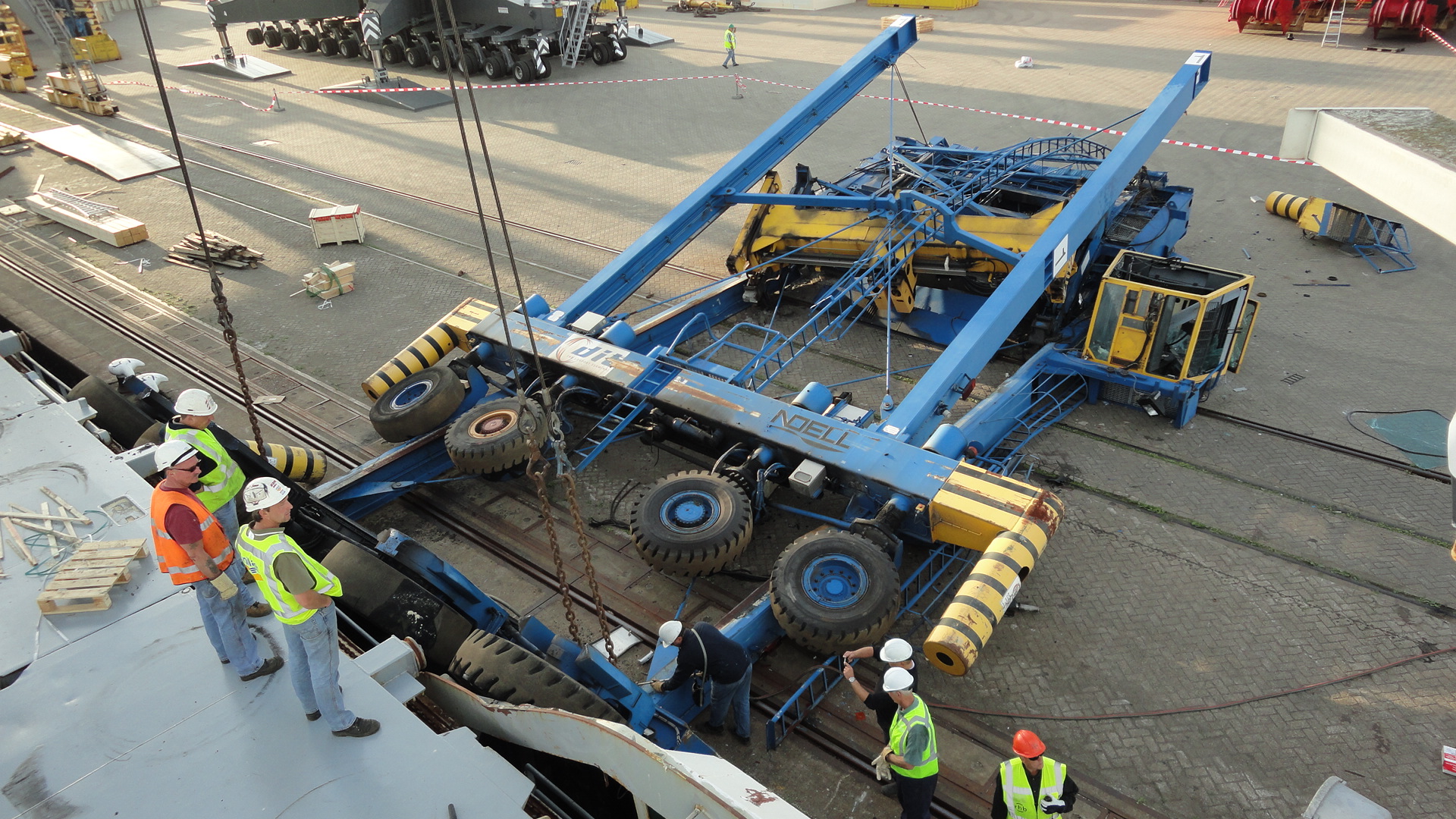 Shore based equipment
Besides the maritime sector, our surveyors gained wide experience in handling of damage claims of shore based machinery and equipment during the past years. It concerns a variety of land based equipment and machinery as tractors, shovels, dump loaders, cherry pickers, forklifts and (mobile) cranes, as well as large container and gantry cranes used in the major seaports.
"Doldrums B.V. is affiliated with:"